Total Reviews: 599 | Star Rating: 4.78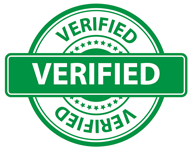 Real Customers, Real Reviews
All reviews are from verified Miami Gardens Florist customers. Our verified reviews require a validated order number, purchase date, and email address. They are collected, certified, and monitored by an independent, dedicated review company, See What You Send, Inc., that does not allow reviews to be filtered or deleted, unless requested directly by the customer.
25 Most Recent Reviews
★★★★★
Reviewed By: rino
Feb 19, 2018
"picture is a great idea.. appreciate it..service all good !"
★★★★★
Reviewed By: Andres
Feb 18, 2018
"Excellent service, very reliable, it worth every penny !!"
★★★★★
Reviewed By: LAM
Feb 14, 2018
"Flowers are spectacular. My wife was thrilled this morning with them and had made the start of her day fantastic. Love the picture. Thank you"
★★★
☆☆
Reviewed By: Diana Torre
Feb 12, 2018
"It looks pretty but I had asked for white and colorful flowers. The color combo would of looked nicer with white calla lilies. Thank you."
★★★★★
Reviewed By: Hillel – Jeff Kram
Feb 8, 2018
"Lovely"
★★★★★
Reviewed By: Janet
Feb 8, 2018
"The flower arrangement was gorgeous!!"